SOTI's Remote Control Supports Zebra Workstation Connect

SOTI MobiControl and SOTI XSight, parts of the SOTI ONE Platform, now support Zebra Workstation Connect. Zebra Workstation Connect allows employees in the field to easily turn their Zebra mobile computers and tablets into workstations and point-of-sale (POS) stations. Employees simply dock their Zebra mobile device into a compatible Connect Cradle and instantly access applications on a large screen. Need to be on the move? Easily switch back to mobile mode by undocking the device. Workstation Connect is supported by TC5X Series Mobile Computers and ET4x Tablets.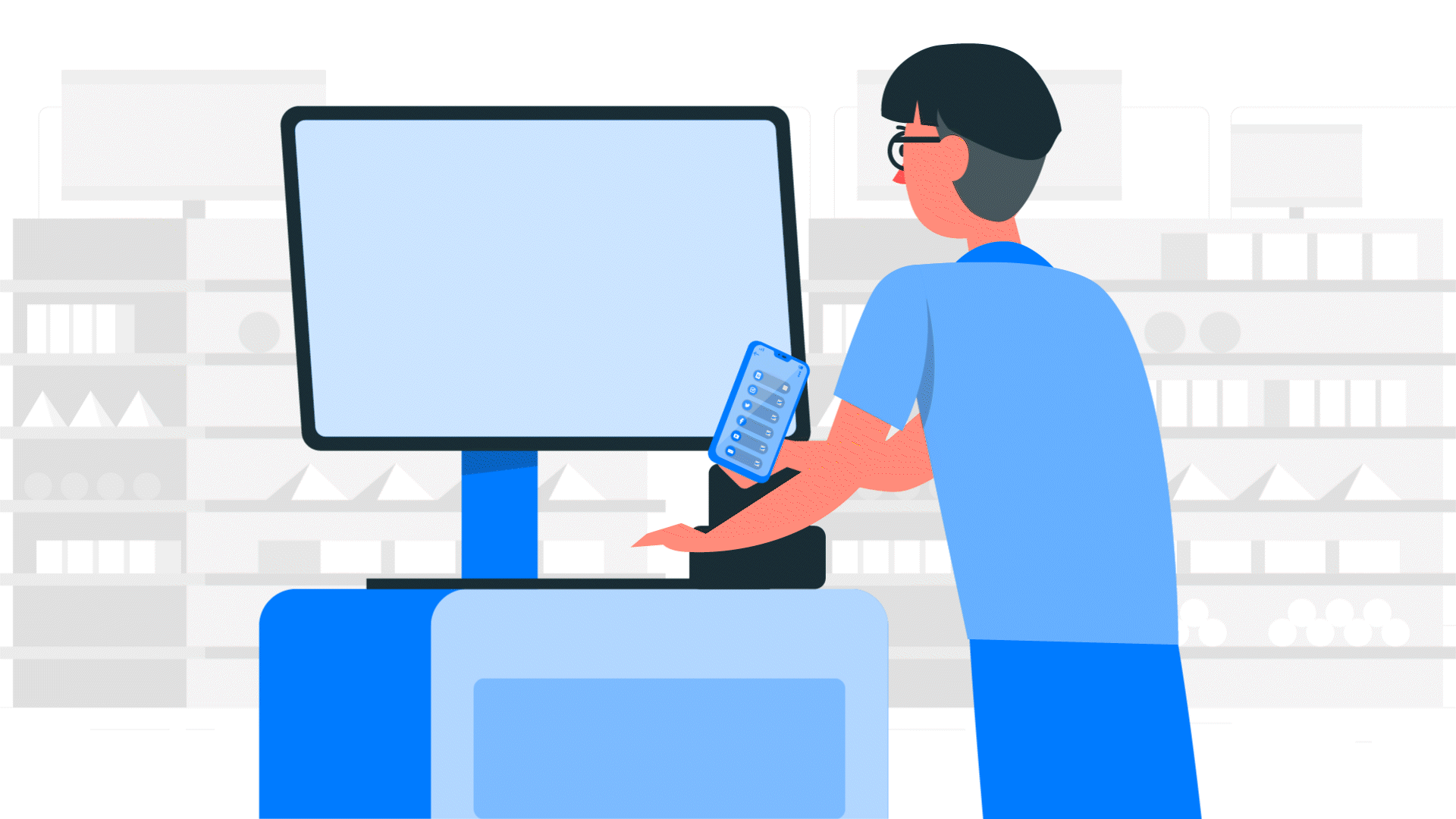 Expanding workstations and accessing applications on a large screen increases worker productivity and improves customer service. As discussed in SOTI's A Defining Year: The State of Mobility Report , 80% of business leaders say employees are more engaged when they have the right technology. The larger screen enables workers to have more functionality when completing complex tasks such as data entry, navigating through information-heavy applications or interacting with multiple applications simultaneously.
These types of tasks exist in various industries in the form of employee training, assisted selling, POS for returns, schedule creation and inventory management. All these tasks play an important role in business success, and it is important for organizations to have confidence in the available support options so employees can get back to work quickly if devices experience issues. Having this confidence encourages organizations to implement more of these workstations and POS stations, increasing worker efficiency and improving the customer experience. Organizations demand that business-critical mobile devices are properly managed and troubleshooting is quick and efficient.
The easiest way to troubleshoot devices in the field is for technicians to remote control the device in real-time and solve the issues as if the device were in their hands. As workers dock their Zebra devices into a larger screen, it is important for technicians to be able to remote control into that larger screen to resolve issues faster and reduce downtime.
Minimize Downtime and Maximize Uptime with SOTI
With SOTI MobiControl and SOTI XSight, technicians can remote into the smaller built-in screen of a Zebra device and the larger screen powered by Zebra Workstation Connect and efficiently troubleshoot complex applications so workers can get back to work as soon as possible. While troubleshooting with SOTI MobiControl and SOTI XSight, technicians can:
Take advantage of live text, voice and video chat to enrich the troubleshooting experience for the device user
Record audio and video of the support call to accurately document the issue and determine how it has impacted productivity
Pull logs and files to gather device data when working on a support incident
SOTI XSight also supports Zebra PowerPrecision and PowerPrecision+ batteries which are compatible with Zebra TC5X Series Mobile Computers and ET4x Tablets. Within SOTI XSight's Smart Battery Dashboard, organizations can maximize smart battery lifecycles and proactively replace them before they fail. The Smart Battery Dashboard provides a view into the battery health of your mobile deployments and a look at expected performance, enabling better management of your smart batteries.
Whether in retail stores, warehouses or health clinics, with SOTI MobiControl and SOTI XSight, organizations can deploy Zebra TC5X Series Mobile Computers and ET4x Tablets and use Zebra Workstation Connect knowing they have reliable support at their fingertips. This increases worker productivity, enhances the customer experience, reduces operational costs and enables the added functionality of Zebra Workstation Connect.
Want to see what SOTI MobiControl and SOTI XSight can do for you first-hand? Here's how: